Experienced Home Remodeling Company in Rumford, RI
When you're looking for a home remodeling company in Rumford, RI, that is dedicated to providing superior construction and remodeling services, look no further than Elite Homes, LLC.
Our crew has a combined 40 years of experience in the industry with an extremely detail-oriented approach to building and remodeling homes. We want your property to look good for years to come, and why we take pride in the work, we provide to customers.
We are always efficient and will treat your home like our own house. Our team is super diligent about covering every surface of your home in plastic before we start working on it so that you don't have to worry about any messes, no matter how much dust or debris we might create during the process. We pride ourselves on our commitment to providing excellent customer service by going above and beyond what's expected; every step of the way.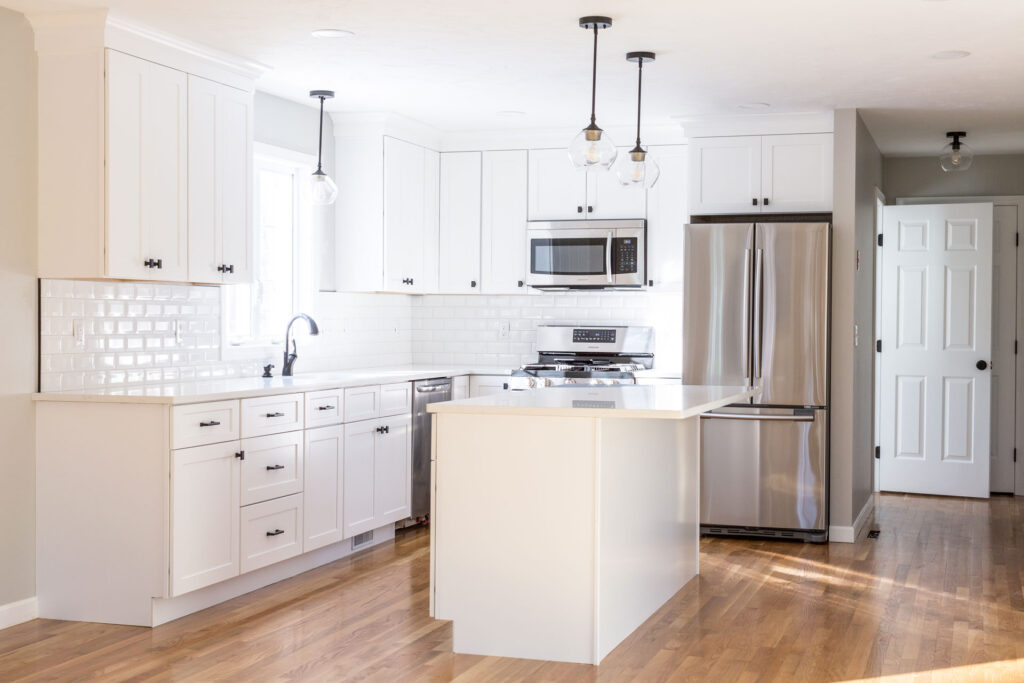 Why Choose Us?
At Elite Homes LLC, we are dedicated to providing the highest quality service at competitive prices. Our goal is to work alongside you to transform your ideas into reality. Our quality-driven teams will maximize utilization of space and modernize and improve appearance, all while increasing the value of your property.
Instilled with pride and a high standard of workmanship, we ensure that your ideas & dreams can be transformed into reality. Look no further than Elite Homes, LLC for a reliable and professional home remodeling company in Rumford, RI.
Here's what we can do for you:
Gain an understanding of your vision
Work alongside experts using the latest technology to offer an in-depth look at your vision
Assemble the manpower and necessary high-quality material to construct your vision
Leave, and let you enjoy your newly remodeled space.
Put Your Trust in Us
Updating Your Home Made Easy With Our Expertise
Free Quotes
Our Testimonials
Here's What Our Customers Think
great people great company, highly recommend!!!
Awesome homes, I've personally worked with the owners and they go above and beyond to do outstanding work! Highly recommended
Great team of local guys that's grew up in the community they stand 100% by there word and Work if ur looking for a team to get the job done right it's these guys!!
Melissa Copeland Correia
7/15/2018
Turn Your Dreams Into Reality
Contact Us for a Free Design Consultation