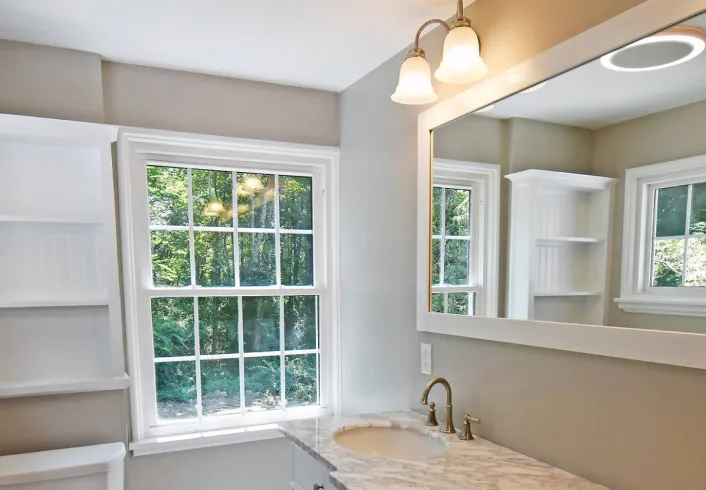 Door and Window Installation Services in Rumford, RI
Homes experience wear and tear as they age. You'll start to notice changes in your windows and doors throughout the years, which is evidence of deterioration. At Elite Homes, LLC, we'll work with you to select the optimal product that best suits your home needs. You will no longer have to deal with drafts or situations where you struggle to open your doors. For reliable door and window installation services in Rumford, RI, give us a call!
Let us solve your weatherproofing issues, whether they be a window leaking, poorly insulated windows, or doors that you struggle to close. We aim to solve all of your needs for years to come by installing reputable products within your budget.
We can assist you with:
Front door installation
Patio door installation
Sliding door installation
Window and door replacement
Window replacement
Window waterproofing
And more!
What Happens When You Work With Our Window Installer?
As a reliable window company, we first finalize the contractors and products you want us to work with. Then, we'll perform measurements and bring the products we need to your property. We'll handle all the preparations needed for the service, such as pulling off the trim or setting up the area for window insulation. Then we'll begin the window installation while waterproofing it from the outside. We'll make adjustments to ensure that it is installed correctly before reinstalling the trim. Once we're done, your windows will look good as new.
Reach Out to Us for Quality Craftsmanship
When you need window installation in Rumford, RI, you want to be sure that you hire a company that will do the job right. At Elite Homes, LLC, we're a window and door company committed to providing our customers with the best service possible, and we'll work with you every step of the way to ensure that your experience is a positive one. You can rely on our contractors with a combined experience of 40 years to ensure that your service is completed with high-quality workmanship.
Why Do You Need to Replace Your Windows and Doors?
To increase your property's curb appeal

To add value and aesthetic beauty to your home

To reduce your energy bills